Air Separation Plant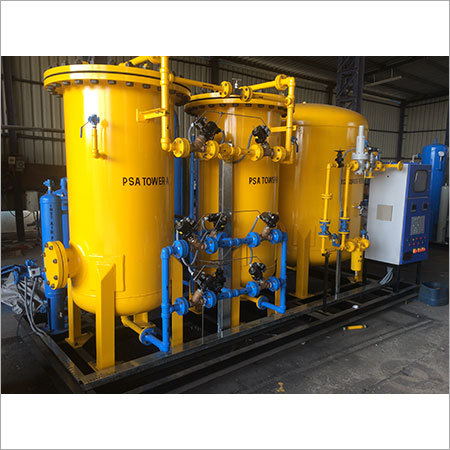 Air Separation Plant
Product Description
Air Separation Plants have a pivotal role in all industrial operations. These give cost-effective gas supply system for all specific application. The products are specifically made to separate nitrogen, oxygen, and other useful gases by rectification as well as liquefying the air. These proffer an all-inclusive range of services as well as solutions to keep the plant at peak performance. These supply oxygen for metals production as well as gasification. Rendered with energy efficient as well as highly functional design, these can eliminate the unnecessary contents of dust as well as other mechanical contaminants. Serviceable for industrial purpose, these optimum quality Air Separation Plants insure flawless functionality as well as durability in all of their possible applications. These can disperse atmospheric air into many basal components.
FAQs of Air Separation Plant:
1. What is an Air Separation Plant (ASU)?
An Air Separation Plant (ASU) is a modern office that isolates air into its essential parts: nitrogen, oxygen, and, at times, argon and other follow gases. This separation is accomplished through a cycle called cryogenic refining.
2. How does an ASU function?
ASUs work in view of the standard of cryogenic refining. Air is packed, cooled, and afterward went through a progression of intensity exchangers where it is condensed. The fluid air is then isolated into its parts by taking advantage of the distinctions in limits of the gases. Nitrogen bubbles off first, trailed by oxygen, and argon is normally removed as a result.
3. What are the fundamental gases delivered by an ASU?
The primary gases delivered by an ASU are nitrogen (N2) and oxygen (O2). Furthermore, little amounts of argon (Ar) are likewise delivered as a result. These gases have different modern applications, including clinical, metallurgical, substance, and gadgets ventures.
4. What are the modern utilizations of ASUs?
ASUs assume a vital part in a large number of ventures. Oxygen is in many cases utilized in clinical applications, burning cycles, and wastewater treatment. Nitrogen is utilized for inerting, cleansing, covering, and cryogenic freezing. Argon tracks down applications in welding and lighting businesses.
5. What are the various kinds of ASUs?
There are two primary kinds of ASUs: cryogenic ASUs and non-cryogenic ASUs. Cryogenic ASUs work at very low temperatures and use refining for separation. Non-cryogenic ASUs use procedures like tension swing adsorption (public service announcement) or film separation to isolate gases at higher temperatures.