Carbon Molecular Sieve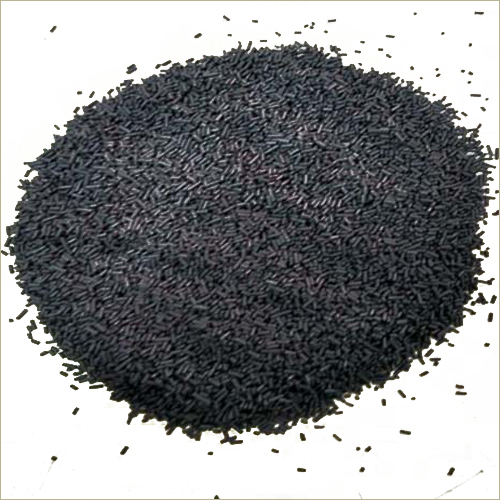 Carbon Molecular Sieve
Price And Quantity
Product Specifications
680-700 Gram per millilitre (g/mL)

Powder
Carbon Molecular Sieve

Black
Product Description
A Carbon Molecular Sieve is the porous carbon skeletal framework that remains after pyrolysis of a polymeric precursor. It is mainstream adsorbent for Pressure Swing Adsorption (PSA) system Nitrogen gas generator. This is often utilized in the petroleum industry, especially for drying gas streams. In the laboratory, molecular sieve is used to dry solvent. This is also used in large scale industrial processes, including hydrocracking and fluid catalytic cracking. Generally, Carbon Molecular Sieve offers greater relative adsorptive strength compared to spherical graphitized polymer carbon (SGPC) and graphitized carbon black (GCB) adsorbents.
The Advantages of Carbon Molecular Sieve
Allowing you to privately generate nitrogen gas with cost reduction
Prevention of oxidation of chemicals
Prevention of explosions and reactions in chemical plants
FAQs of Carbon Molecular Sieve:
1. What is Carbon Molecular Sieve (CMS)?
Carbon molecular sieve (CMS) is a permeable material made out of carbon-based structures. It is utilized as an adsorbent in gas partition processes, where it specifically adsorbs specific atoms in light of size and extremity.
2. How does Carbon Molecular Sieve function in gas division?
CMS works on the guideline of size avoidance. It has an organization of fine pores that permit more modest particles to enter and be adsorbed while barring bigger particles. This property makes it viable for isolating gases in view of their molecular size and shape.
3. What are the utilizations of Carbon Molecular Sieve?
Carbon molecular sieve has different applications, including:
Nitrogen age: It is regularly used to deliver nitrogen gas from air by adsorbing oxygen and other more modest atoms.
Hydrogen purging: CMS can isolate hydrogen from combinations containing bigger particles.
Flammable gas redesigning: CMS can eliminate debasements like carbon dioxide and water fume from petroleum gas.
Air division: In specific cases, CMS can be utilized as an adsorbent in air detachment processes.
4. How is Carbon Molecular Sieve made?
Carbon molecular sieve is commonly created via carbonizing a forerunner material, like polymeric saps or natural substances. The carbonization cycle includes warming the forerunner in a latent environment to make a permeable carbon structure.
5. What elements influence the presentation of Carbon Molecular Sieve?
The exhibition of CMS relies upon factors like pore size circulation, surface region, and the particular adsorption attributes of the material. These properties impact the selectivity and effectiveness of gas detachment processes.
Trade Information
Australia Eastern Europe Middle East South America Western Europe Africa Central America Asia North America

All India